Pulau Sibu: A Secret Getaway Paradise 3 Hours Away From Singapore
A paradise so close to home that hardly anybody knows about. Ssshh.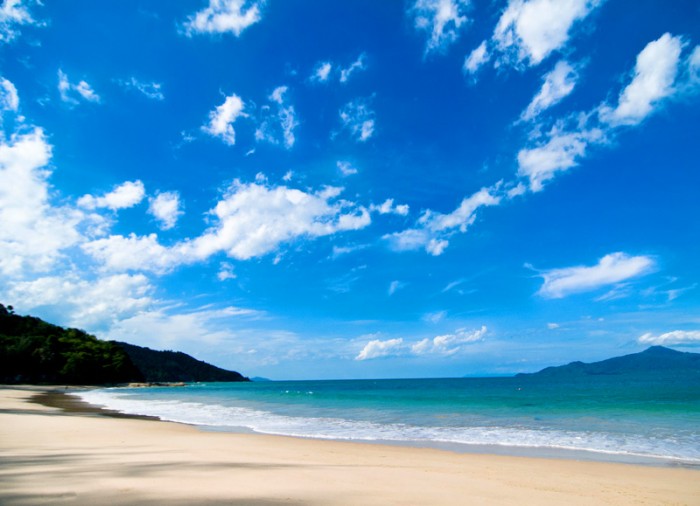 Image credit: Sari Pacific Sibu Island
The term 'getaway' is perhaps the most overused one of all in the travel industry. Adverts and magazines bombard us with 'getaways' in the Maldives and on Tahiti. But if you live in Singapore, no matter how rich you are, those are simply not 'getaways'. While the dictionary would describe it as an act of escaping, I always associate it with being accessible without having to travel very far.
Living in Singapore, we are spoiled for choice when it comes to holiday destinations. One of the closest and still uncommercialised paradisiacal spots in the region is Pulau Sibu. Just off the Malaysian coast, the island lingers in the South China Sea and is surrounded by coral reef-filled Marine Park.
Why stay in Pulau Sibu?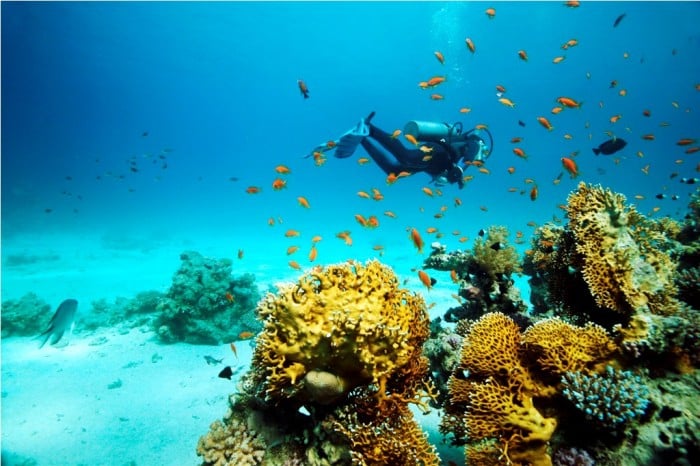 Image credit: Sibu Island Resort
The small island has much more to offer than any hotel or resort in Singapore. The area around Pulau Sibu was appointed as a Marine Park in 1993. Sure, you might love the infinity pools in Singapore, but how about trading that for snorkelling among colourful corals? Or playing volleyball on the beach, and taking part in awesome water sports?
Many people don't know that the island actually consists of four islands – well it used to, at least. The north-western part of the island will most likely be your destination, as the island's resorts are located there. While the main part of the island is still covered with tropical flora, one can find a small village, Kampong Duku, in the south-eastern part of the island.
The island itself doesn't have any shops or restaurants, besides those in the resorts. The food, however, is great everywhere on the island.
How to get to Pulau Sibu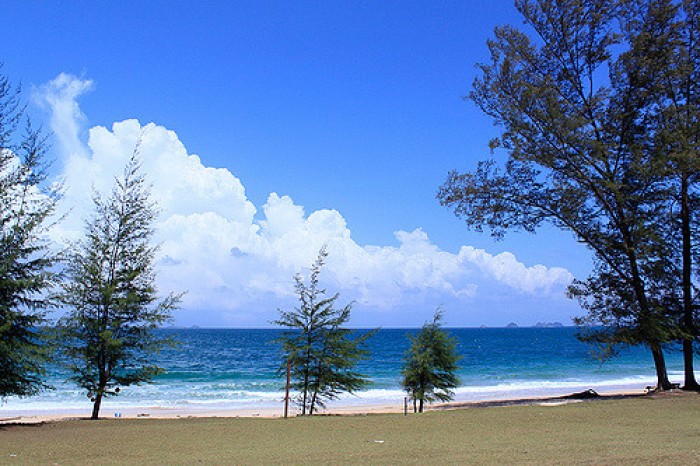 Image credit: Kwc909
The trip to Pulau Sibu is only about 3 hours from Singapore. Many people believe they have to go all the way to the coastal town of Mersing before taking the ferry, but you can reach the island from Tanjung Leman, which is about a one hour drive from Johor Bahru. It can get a little tricky though, as there is no direct transport to Tanjung Leman from Singapore. However, it is still fairly easy to get there.
You can arrange a pick-up from any of the surrounding towns with the resort that you're staying in Pulau Sibu. Some resorts even run shuttle and pick-up services from Singapore, which will make your trip as smooth as butter. If you want to go by public transport, you can travel to Kota Tinggi and then continue by taxi.
All the ferries from Tanjung Leman to Pulau Sibu are operated by the individual resorts on the island. The boat ride takes around half an hour and shouldn't cost more than RM70 for a return-trip.
Once you are on the island, you won't be seeing cars anymore, as Pulau Sibu doesn't have any roads at all. This is part of the reason why the island feels like such a natural paradise. The lack of roads and commercialisation gives a true island-feel. To get around the island, you are best off with a boat or your own two feet.
What to do in Pulau Sibu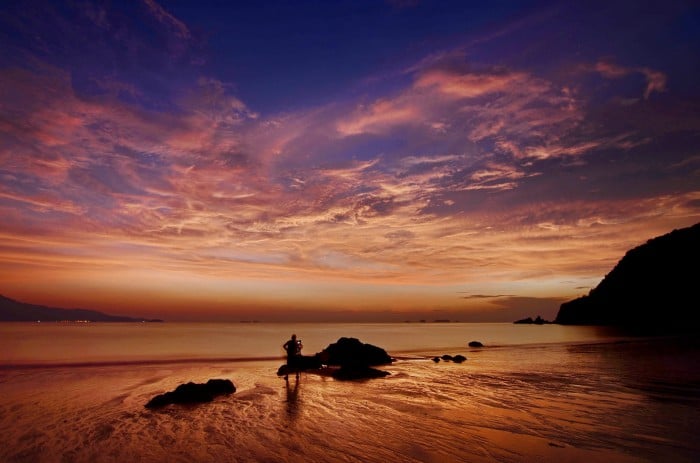 Image credit: SAM Cheong
Personally, I would suggest that you don't do anything at all. Just relax and hang out at the beautiful white beaches – now that's a true vacation!
However, if you'd like to get active, there are numerous beach and water activities that can be arranged with the resort. You can play football, beach volleyball, or go for water sports like banana-boating, jet-skiing and of course, diving. The Marine Park around Pulau Sibu consists of further 13 islands, and are teeming with beautiful, colourful coral reefs.
Where to stay in Pulau Sibu
When it comes to where to stay on Pulau Sibu, you will have several options. The Sea Gypsy Village Resort is located on the eastern side of the island and serves different budgets. This eco resort is spread over 5 acres of jungle, but still offers easy access to the beach. If you prefer a more luxurious alternative, then the Sari Pacifica Hotel Resort & Spa would be ideal for your needs. Their cozy villas offer offers gorgeous views of Tinggi island, king-sized beds and your very own spa tub to soak in. Other accommodations include the budget Sibu Coconut Village Homestay and Rimba Res
Follow Tripzilla